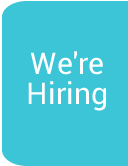 Southern Area Hospice prepares for Christmas
Christmas is a very special time of year for us all in Hospice. It is a time to gather with friends and loved ones, to celebrate the season together and make memories. At Southern Area Hospice Inpatient Unit, Christmas is also very special. Many patients prefer to go home for Christmas to be with their families, around their own Christmas tree, even if only for a few hours and the Hospice team do everything they can to make this happen. For those patients who must remain in Hospice, the staff ensure they have the very best Christmas possible.
Louise Stewart, Clinical Sister said, "We do whatever is needed to make Christmas as special as we can. We are always mindful that for these families we are creating a lifetime of memories and I speak for everyone here when I say that we are privileged to be able to do this."
The Hospice is very fortunate to have amazing support to bring Christmas to patients at this time of year. The Choir Studio from Newry braved the cold so everyone could hear their Christmas carols. The choir from St. Patricks Grammar School in Armagh travelled to Newry to perform for patients and staff and the musical group Strings and Sings also perform at the Hospice before Christmas.
This year again the fantastic team at Norbrook helped the Hospice staff prepare for Christmas by decorating the building with beautiful decorations. They have also transformed our garden, which is a special place for so many, with beautiful lights making it extra special for patients and their families at Christmas time.
Bernie Torley, Inpatient Manager said, "Being in Hospice or having a loved one in Hospice at Christmas can be difficult but our team continue to work tirelessly to make it a special time full of loving memories."
She added, "Every year we are overwhelmed by the amazing support we receive from the local community and business sector. They generously donate much needed funding which allows us to provide the vital services patients need and to make Christmas special for them and their families".
PHOTO
Choir from St. Patricks Grammar School, Armagh, The Choir Studio Newry, Staff from Norbrook.
Back