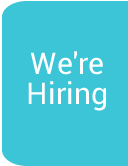 Southern area hospice services launches their 30th year
This year Southern Area Hospice Services celebrate three decades of providing specialist palliative care. Since opening in 1989, the hospice has cared for thousands of patients from across the Southern Health Board Area, and it looks forward to providing an even greater range of care services in the years to come.
While the hospice was originally a 6 bed inpatient unit, it has grown and now provides care for patients and their families in a number of settings and locations. Southern Area Hospice currently has a 12 bed in-patient unit in Newry, Day hospice units in Newry and Dungannon, A Resource Centre in Dungannon, Consultant led Palliative care teams in Daisy Hill and Craigavon Area Hospitals, Community nursing in Armagh and Dungannon Districts and many bereavement and counselling services throughout the Southern Health Board Area. This all equates to almost 1000 patients cared for annually.
Liz Cuddy OBE, CEO of Southern Area Hospice Services was delighted with the continued success of the Hospice stating;
"We are really pleased to have been able to provide high quality care to so many families across the Southern Health Trust area over such an extensive period. This tremendous achievement would not have been possible without the dedicated team working hard at Southern Area Hospice services, the countless volunteers giving their time and energy, and the very generous supporters whom we cannot survive without. We are committed to continuously improving our hospice services and providing quality care to our communities for years to come. This is an exciting time for our Hospice, not only are we reflecting on reaching such a significant milestone, we are also looking to the future, as we embark on a programme of strategic development"
It is however not only the hospice celebrating 30 years, but an impressive 9 hospice staff mark three decades of working in the Southern Area Hospice also this September. One of those is Sheila McGivern, Receptionist, Sheila comments;
"I feel privileged and humbled to have worked in hospice for 30 years. It has been very rewarding to work with such a great team of colleagues, volunteers and supporters. Meeting the patients and their families is extra special; I recall a lady who on making a donation to our Hospice said her sister called it her "home from home". I have journeyed with the hospice over the last 30 years may it continue to grow and progress into the next century."
Also celebrating her 30th year with the hospice is Staff Nurse Angela McCartney who remarks "Celebrating 30 years of Hospice Care is a proud moment for me. Words cannot express how honoured I feel to have had the opportunity alongside my colleagues in the Nursing team to be able to provide care and support to patients and their families at a time when they need it most. I see the work the hospice does every day, and it is truly amazing".
To commemorate this achievement, the hospice will be arranging a number of events over the next year, so be on the lookout for a selection of events and activities you may wish to support. Alternatively you may wish to host your own 30th year Celebration event! The first week of September is a key date in Southern Area Hospice's calendar as it officially commences a year of celebrating Hospice Care and International Day of Charity back to back.
Be sure to keep up with Southern Area Hospice Services on social media or on their website for further updates on events and exclusive 30th anniversary features.
Back