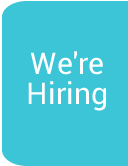 Southern Area Hospice Shops looking forward to reopening!
Southern Area Hospice Charity Shops due to re-pen on the 30th April after a 5-month closure.
Southern Area Hospice Shops are delighted to be open again and the shops in Newry, Rathfriland and Banbridge are fully stocked with summer essentials.
Diane Winter, Retail Commercial Manager at SAHS Shops, said: "It's been a genuinely trying year for our shops, our staff and volunteers have demonstrated how accommodating they are, adjusting quickly to all the new procedures and to numerous changes throughout the pandemic."
The shops have made all the necessary changes to ensure customers and staff are safe. All shops will still be limiting the number of customers, staff and volunteers will be wearing protective equipment with hand sanitiser stations available and contactless card payments are encouraged where possible.
Diane continues, "We are very lucky to have our shops fully stocked, we have had a very successful "bag to work scheme" with local businesses all over the Southern Trust taking part. This has allowed us to open with a great selection of summer stock in all three shops, ready for our customers on Friday."
The shops will be accepting donations. Drop off cages are available in all shops where donations will be held for a minimum of 72 hours before being processed for sale. Clothing will be steamed before it is displayed on the shop floor. Unfortunately, the shops are not able to accept books, games, and bric-a-brac. You can donate at any of the shops during opening hours and please add Gift Aid as it will boost your donation's value by 25%.
OPENING HOURS: All shops are open Monday, Tuesday, Wednesday, Friday and Saturday 9.30 am – 4.30 pm (closed for lunch 1 pm-2 pm).
Stay up-to-date on Facebook and Instagram @SouthernAreaHospiceShops or visit https://www.southernareahospiceservices.org/hospice-shops
ENDS
For further information, please contact
Ciara Cunningham, Communications Manager at Southern Area Hospice Services,
07980 757 097, cunninghamc@southernareahospiceservices.org
Back