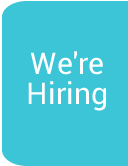 Spar Customer has the Winning Ticket!
Majella Marron from Newry won £300 in the Hospice Lottery draw on Friday 3rd December having purchased a £1 ticket in Spar, Patrick Street Newry.
Speaking about her win Majella said 'I never pass a Hospice collection so when I bought the lottery ticket I never expected to actually win. When I received the phone call to say I had won £300 at the mouth of Christmas I thought it had to be a joke! I plan on spending my winnings on a new pair of glasses and I will join the Hospice lottery as a monthly player'.
Hospice volunteers regulary sell lottery tickets in local shops with thanks to the support of local shop owners and staff. On Friday 26th November our Hospice volunteers raised a fantastic £176.08 in Spar, Patrick Street Newry and would like to say a special thanks to store managers, Ivan & Marian for their kind support.
If you would like to support Southern Area Hospice on a regular basis while being in with the chance of winning weekly prizes then simply visit the lottery section of this website.
Back