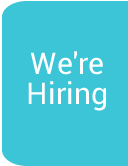 Spotlight on Dungannon
Our #SpotlightOnDungannon campaign launched this week with the aim to raise awareness of the services provided by the Hospice.
Southern Area Hospice Services provides specialist palliative care and support for patients and their families living primarily in the Southern Trust area. The services provided by the Hospice include an Inpatient Unit based in Newry; Outpatient Clinics (run with the Southern HSC Trust); Hospice Community Outreach Services (including Hospice Day Therapy Services in Newry and Dungannon); and Specialist Palliative Nurses in Daisy Hill Hospital and the Southern Trust's Community Palliative Care Team.
Every year many local patients, and their families, avail of these services with approximately 25% of the patients admitted to the Inpatient Unit living in the Armagh and Dungannon area. Several people also attend the weekly bereavement walking groups in Dungannon. The Hospice Day Therapy centre is another vital service available, based in the South Tyrone Hospital in Dungannon. It has been a lifeline to many local patients and their families and offers specialist palliative care - such as physiotherapy, complementary therapy, and counselling, to patients living with a palliative illness.
During this campaign we will feature local people from Dungannon, who are using the services, some amazing volunteers as well as talking to our staff who are providing this expert care in Dungannon.
Click on the images below to read more.