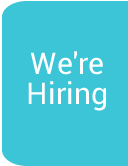 St Joseph's High School raise funds for Hospice
Thank you to Year 12 students Kealon Blair, Anthony Hutchinson, Oleg Kuznecovs, James Marron, Sean Mc Camley, Jack Murphy and Jamie O'Neill from St Joseph's Boys' High School, Newry who have been praised for organising a non-uniform day, raising £550 for the Southern Area Hospice. This event was completed in collaboration with Wayne Morris (Youth Worker) from the Education Authority as an enrichment activity which contributes towards their Learning Together qualification. Well done to all the students who took part and thank you once again for supporting your local Hospice.
If your school would like to help Hospice or get involved in our Schools Awareness Programme, contact James McCaffrey on (028) 302 51333.
Back