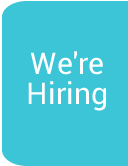 Staff - GDPR Policy
What is GDPR?
It is a new EU regulation which comes into effect on 25th May 2018.
GDPR will update existing data protection law and will place a greater accountability on the Hospice when using your personal information and give you greater control over your information.
How we protect and manage your personal data
Processing your personal information comes with significant responsibilities on our part, and we want you to know that we take these responsibilities very seriously.
Privacy Policy
Our policy explains the important aspect of GDPR, and describes how we use your personal data and the right you have in relation to your personal information.
You can access our Staff and Volunteer privacy statement via www.southernareahospiceservices.org
Why we have personal information about you?
As your employer, we need to keep and process information about you for normal employment purposes only. We will keep and use it to enable us to run the business and manage our relationship with you effectively, lawfully and appropriately. In the course of your employment, we gather, store and use this information to provide you with your contract of employment, terms and conditions and other services.
Much of the information we hold will have been provided by you, but some may come from other internal sources, such as your manager, or in some cases, external sources, such as referees.
Where necessary, we may keep information relating to your health, which could include reasons for absence and GP reports and notes. This information will be used to comply with our health and safety and occupational health obligations – to consider how your health affects your ability to do your job and whether adjustments to your job might be appropriate. We will also need this data to administer and manage statutory and company sick pay.
Your rights
Under the GDPR and The Data Protection Act (DPA) 2018 you have a number of rights with regards to your personal data. You have the right to request from us access to your personal data.
You have the right to lodge a complaint to the Information Commissioners' Office if you believe that we have not complied with the requirements of the GDPR or DPA 18 with regards to your personal data.
What you need to do?
No action is required, if you would like further information, visit the shared folder to access our GDPR policy or ask your line manager for further details.
Volunteers - GDPR Policy
Under new GDPR law 2018, it is important you are aware that when you become a volunteer in Southern Area Hospice, we will keep your information safe & secure. This will only be used for volunteering purposes within our organisation and held under these Data Protection Regulations.