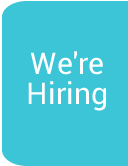 Thank You
Thank you to all those who contributed to our recent street collections.
With your generous contributions, you have helped us to raise:
Crossmaglen - 16th March 2019 - £389.71 and €95.10
Newry - 29th April 2019 - £1,018.27 and €108
Moira - 11th May 2019 - £383.16
All the money raised will help Southern Area Hospice Services to continue their work providing care and support to local people who are living with Cancer and other life-limiting illnesses such as Multiple Sclerosis and Motor Neurone Disease. With a fundraising target of £2.6 million in 2019 alone the Hospice fundraising department relies heavily on the support of the local community to help them to continue their work.
We take this opporunity to thank the public for their continued support to our Hospice.
Back