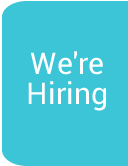 The Donaldson Counselling and Therapy Centre
The aim of the Donaldson Counselling and Therapy Centre is to provide counselling and support for patients diagnosed with Cancer, Multiple Sclerosis and Motor Neurone Disease. This centre will help and support patients and their families at a much earlier stage in their diagnosis, in an environment which respects the privacy and dignity of the person at all times.
The Donaldson Centre is open to persons over 18 years of age, diagnosed with Cancer, Multiple Sclerosis and Motor Neurone Disease, regardless of where they live or where they are receiving treatment. It is also a facility designed to cater for family members and friends who support a person living with a terminal illness.
How can I be referred?
Referrals can be made to the Donaldson Counselling and Therapy Centre through GP's, Community Social Workers, Community Nursing Staff, Hospital Staff or self-referral.
Services Available
The Donaldson Centre offers scheduled opening times when appointments can be made for the following therapies and services:
By Appointment Only:
Complementary Therapy
Counselling
Garment Fitting
Benefits Advice Service
Complementary Therapies at Hospice
Complementary therapies are an important part of the overall care in our Hospice. We offer a wide range of therapies to which help to ease physical pain, anxiety, and deal with stress.
All of our therapies are given free of charge as part of the care and support at Southern Area Hospice and are offered to all patients, whether they are in our Inpatient Unit, Day Hospice, Therapy or Resource Centre. Treatment is also available for carers and family members. Treatments include reflexology, massage and aromatherapy.
History of the Donaldson Counselling and Therapy Centre
The Donaldson Centre is fittingly named after the late Dr Gerald Donaldson, who gave years of dedicated service to the Hospice but unfortunately died in January 2010.

Following his retirement from a local GP practice in Newry Dr Gerald Donaldson was appointed Assistant Medical Director of the Southern Area Hospice in 1990. He served in this position until his retirement June 2005. As well as his commitment to the Medical Service in the Hospice, Dr Donaldson was a dedicated fundraiser attending many functions, and cheque presentations. He also looked after some Hospice Collection Boxes fondly known as "Dr D's Boxes".
Mrs Joy Donaldson has had an equally long association with the Hospice. She was a member of the Hospice Dinner Dance Committee for a numbers of years, and in 1989 joined the Fundraising Committee. She served for 4 years on the Hospice Board of Directors from 2002 until her retirement in 2006. Along with her husband, Dr Donaldson, Joy has represented the Southern Area Hospice on many occasions actively promoting its name in the wider Northern Ireland context. Joy continually supported Dr Donaldson in his long service to the Hospice.
Opening Times
Centre Opened Monday – Saturday 9am-6pm. For more information please phone: (028) 3026 7711.