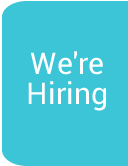 The Grant Family share their hospice story.
This story is told by Deirdre Grant, Raymond (Nippy) Grants wife.
"Hospice was like nothing we had ever imagined." Raymond Grant's Family share their hospice story.
Raymond, our three girls and I were leading a normal, busy family life and we were so happy without even realising it.
Then one day in early November 2017 Raymond noticed that he was having a few problems swallowing food, when he choked while eating a sandwich we sought out the advice of our GP. It was Raymond's 43rd birthday that day. Tests soon confirmed our worst fears, Raymond had a tumour blocking his oesophagus and on the 22nd December we learned that is was advanced oesophageal cancer. We were absolutely devastated but determined not to spoil Christmas for our children and our families, hiding our tears, putting on a brave face, until on Boxing Day we sat our girls down and explained what was happening to them.
Raymond's cancer was more advanced than we had thought and 2018 passed in a blur of chemo, hospital visits and very little good news. In June of that year the two of us went to Tenerife, we talked about our 23 happy years together, but it was obvious that Raymond was deteriorating, so we created a bucket list of things he could fulfil in the short time left. One last family holiday all together was top of his list and so soon after we all headed back to Tenerife, unfortunately Raymond was very unwell when we arrived and had to be content watching the girls play in the pool from the window of our apartment.
From July to December 2018 Raymond was taken to A &E 37 times and while the staff in Daisy Hill Hospital were incredible, we all knew Raymond needed more specialised care. On several occasions the palliative care team talked to him about going to the Hospice, but Raymond was adamant he would not go. His only wish left was to die at home with us.
Another Christmas passed and in January of last year Raymond decided "to give the Hospice a go". We were all a little nervous, but we need not have been. We discussed Raymond's wishes to die at home and the staff promised him that he could go home whenever he wanted. Raymond was more content and settled into their care.
"Hospice was nothing like either of us had imagined", Raymond was amazed by his beautiful private room and his comfortable bed looking out over Newry City. He enjoyed the home cooked food which was prepared to suit his soft food diet. But above all else the staff, so friendly so supportive and kind to all of us. The care they provide is so specialised and they did everything they could to make things a little easier for us. As a family we were trying to continue with some resemblance of a normal life for the girls as they were still going to school and studying for GCSE's. There are no visiting hours in Hospice so it meant that we could visit Raymond at any time of the day or night. For months, the girls went straight from school to Hospice and that became our new normal life.
Raymond was admitted to Hospice on five different occasions, and each time the staff got his symptoms back under control and delivered their promise of letting him go back home. He was in Hospice on St Patrick's day last year and he wanted to do something normal, to come out with me and the girls to see the festivities and to have a glass of Guinness with his friends one last time. So that is exactly what we did and when we took him back to Hospice that night he was so happy and content. Looking back now I am so happy that we were able to do that.
Raymond passed away peacefully, at home as promised on Tuesday 26th March 2019 aged just 44 with our daughters Caitlin, Alana and Sienna and I at his side.
This is our story of how the Hospice helped us and we are indebted to them and the people who fundraise and donate to the Hospice. It is the kind and generous donations made to the hospice that allowed us the opportunity to avail of this invaluable service.
I have shared our story with you so that you can see the difference your donations have made to families like ours. Hospice take the donations you make and turn them into the care people like us receive. So, at a time when our hospice needs donations more than ever before, I ask you to please donate today so that together we can ensure Hospice care is there for the next family like ours who need it.
Thank you all so much.
Deirdre, Caitlin, Alana and Sienna Grant
If you are able to support your local hospice during these unprecedented times you can do so in a number of ways:
Phone: 028 3025 1333 (9.00am - 5.00pm Mon -Fri) and donate over the phone
Facebook: Use the donate button on our Facebook page https://www.facebook.com/southernareahospiceservices/
Website: Visiting the donate section on the website https://www.southernareahospiceservices.org/donate-now
Text: To donate £10 now Text: CARE to 70004
Post: Post your donation to: SAHS, Fern House , Courtenay Hill, Newry, Co Down, BT342EA
Thank you on behalf of everyone at Southern Area Hospice Services.
#TogetherWeCare
Back