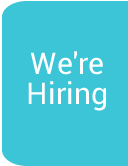 The Heart of Living and Dying
Southern Area Hospice is linking with Southern Health and Social Care Trust to mark "Dying Matters" Awareness Week which takes place from 14th – 20th May. To mark this significant week the Hospice and Trust are hosting public events to talk about living and dying.
Dying Matters Awareness Week aims to raise awareness of the importance of talking more openly about dying, death and bereavement and of making your wishes known.
You are invited to join us as we begin a conversation about 'what matters to me in how I live my life and how I die when that time comes'.
There are three sessions available which are open to the public as follows:
Monday 14th May 2018, 7.15pm – 9.15pm - The Belmont Hotel, Banbridge
Wednesday 16th May 2018, 11.00am – 1.00pm - Lislea Community Shed, Lislea Community Centre
Friday 18th May 2017, 10.30am – 12.30pm - Quinn's Corner, Dungannon
For further information contact:
Email: aileen.mulligan@southerntrust.hscni.net or Tel: 07766607852
Back