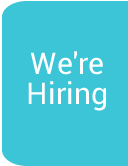 Trek through Cambodia for Hospice
Southern Area Hospice Services are inviting adventurous souls to join them on their next overseas trekking challenge, which will take place in Cambodia from 19th October - 27th October 2019.
The small country of Cambodia is home to dazzling green rice-paddies and jungles dotted with temples and ruins, villages of thatched stilted houses, and small towns where Buddhist temples nestle amongst graceful French colonial buildings.
The challenge, which will raise vital funds for Southern Area Hospice Services, will see participants trek for 5 days though hills, valleys and dense forests of the surrounding area starting at Siem Reap and ascending to the upper plain of Kulen Mountain, before finishing at the amazing Angkor Wat, a temple complex and the largest religious monument in the world.
A trek information night will take place at Southern Area Hospice, Courtenay Hill, Newry on Monday 26th March 2018 at 7pm. Everyone is welcome to come along to find out more information or to sign up for the trek.
All the money raised through the trek will help Southern Area Hospice Services to continue their work providing care and support to local people who are living with Cancer and other life-limiting illnesses, such as Multiple Sclerosis and Motor Neurone Disease. Care is provided through a number of services including a 14 bed in-patient unit in Newry, Day Hospice units in Newry and South Tyrone Hospital, Dungannon, Outpatient clinics in Craigavon, Daisy Hill and South Tyrone Hospitals, a community nurse in the Armagh and Dungannon District as well as Bereavement and carer support in the Donaldson Centre, Newry and the Resource Centre in Irish Street, Dungannon.
With a fundraising target of £2.6 million in 2018 alone, Southern Area Hospice Services rely heavily on the local community to help them reach their target so they can continue to provide care and support to people at a time when they need it most.
Anne Mac Oscar, Regional Marketing Officer at Southern Area Hospice, encouraged people to sign up to take part saying, "Our overseas challenges are excellent fundraising events, they help to raise vital funds for help our local Hospice and participants also meet new people and have an experience of a life-time. We will give you every support with your fundraising and also organise regular trekker meetings to help you get ready for the big adventure. I would encourage anyone who is interested in taking part to come along to our Information Night on Monday 26th March 2018 at Southern Area Hospice Services in Newry at 7pm. There is no obligation to sign up at this meeting – people are more than welcome to come along and find out more and see if they think this is the challenge for them."
For further information on Cambodia 2019 or to request an information pack please contact Anne or James in the Hospice fundraising department by ringing 028 30251333 or email macoscara@southernareahospiceservices.org or mccaffreyj@southernareahospiceservices.org.
Photo caption: Helping to launch the next Southern Area Hospice Services Overseas Trekking Challenge to Cambodia are Diane Jardine and Jenna Douglas from the Hospice Nursing team along with James McCaffrey and Anne Mac Oscar from the fundraising team. The Cambodia trek to Angkor Wat will take place from 19th October 2019 – 27th October 2019. An information meeting will take place on Monday 26th March 2018 at Southern Area Hospice Services at 7pm – everyone is welcome to attend for further information.
Back