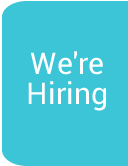 Trek Nepal
We have now launched our next adventure of a lifetime trek challenge, which will take place in Nepal from 8th October - 17th October 2021.
We would love you to join us on this breath-taking challenge in the stunning Annapurna region of the Himalayas in Nepal – home to some of the highest mountains in the world! The highlight of this trek will be to summit Poon Hill at 3,210m – a peak which offers trekkers an unobstructed view of the highest summits in the surrounding area. Our trail takes us through charming Nepalese villages where we will experience the humbling culture of the mountain people of Nepal first-hand. Our treks over the years have been wonderful experiences and this trek promises to be just as spectacular, if not more so.
A trek information night will take place at Southern Area Hospice, Courtenay Hill, Newry on Monday 30th March 2020 at 7pm. Everyone is welcome to come along to find out more information or to sign up for the trek.
Back