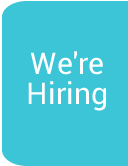 Trek the Alps for Southern Area Hospice Services
We are searching for adventurous souls to join us on our next overseas trekking challenge through the Alps, including three countries from 14th - 18th September 2022.
Participants will take on the challenge of trekking 46km through the Mont Blanc region of the Alps, trekking through France, Italy, and Switzerland, in just three days. Trekkers will be rewarded with breath-taking views of stunning cliffs, gorgeous waterfalls running from glaciers, and some of the most spectacular views that Europe has to offer, all while raising vital funds for Southern Area Hospice Services.
A trek information night will take place virtually via ZOOM on Monday 16th August at 7pm. Everyone is welcome to join us for more information or to sign up for the trek.
Log in details for the Zoom meeting are: Meeting ID: 854 6140 6781 Passcode: Alps2022
James McCaffrey, Fundraising Officer at Southern Area Hospice encouraged people to register to take part in the challenge by saying 'Our overseas challenges are excellent fundraising events, although tough they are very enjoyable and rewarding with the knowledge that you are helping your local Hospice. Each participant will be fully supported with their fundraising, and we also organise regular trekker meetings to help everyone get to know each other and to prepare for the big adventure. I would encourage anyone who is interested in taking part to join our virtual information night on Monday 16th August at 7pm. There is no obligation to sign up at this meeting – people are more than welcome to join to find out more and see if they think this is the challenge for them."
All the money raised through the trek will help Southern Area Hospice Services to continue our work providing care and support to local people who are living with Cancer and other life-limiting illnesses. With a fundraising target of £3million, Southern Area Hospice Services rely heavily on the local community to help them reach their target so they can continue to provide care and support to people at a time when they need it most. Could you help us raise vital funds by taking on this challenge? To register your interest in our Trek The Alps challenge please contact Bernie or James in Fundraising on 028 3026 7711 or email mccaffreyj@southernareahospiceservices.org
Back