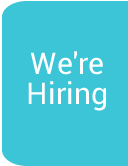 Treks
Whether it's the Dalai Lama Trek in India, the Great Wall of China, the Camino, the Sahara Desert or Peru…we have the trek just for you. Every two years, we organise an overseas trek of a lifetime to a different destination. In addition, we walk a leg of the Camino each year. We not only provide participants with a challenge, but give them one of the most memorable experiences of their life, whilst making memories with new friends and of course, all while raising vital funds for Southern Area Hospice.
We have now launched our next 'Adventure of a Lifetime' Trek Challenge, Trek the Alps which will take place across 3 countries in 3 days from 14th September - 18th September 2022.
Participants will take on the challenge of trekking 46km through the Mont Blanc region of the Alps, trekking through France, Italy, and Switzerland, in just three days. Trekkers will be rewarded with breath-taking views of stunning cliffs, gorgeous waterfalls running from glaciers, and some of the most spectacular views that Europe has to offer, all while raising vital funds for Southern Area Hospice Services. Our treks over the years have been wonderful experiences and this trek promises to be just as spectacular, if not more so.
To receive a Trek the Alps information pack please complete the short form below or, call Berne or James in our Fundraising Department on 028 3026 7711