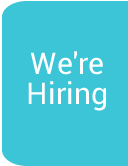 Vincent & Barbara's Story
Meet Vincent and Barbara-Anne who share their experience and how the care that Vincent has received in both the Inpatient unit in Newry and currently in the Hospice Day Therapy centre in Dungannon has been a lifeline to them both.
In 2019 when Vincent was just 45 years old, he went to the doctor with concerns about reduced mobility, tests revealed a cancerous lesion on his pelvis. A week later Vincent suffered a stroke and further tests revealed he had POEMS syndrome, which had caused both the lesion and the stroke. The couple were obviously devastated. After a period of recovery Vincent endured rounds of radiotherapy, chemotherapy and then physiotherapy, working on increasing his mobility.
He was making progress and working towards greater independence when the pandemic hit, and these vital services were no longer available to him. It was then that Hospice care was first mentioned to Vincent and Barbara, this is their story…
"Those first few months of the pandemic were incredibly difficult for us; it was a really scary time for everyone but when you are also living with an illness like Vincent is, it was so frightening and often we felt lost and overlooked. Vincent's mobility really suffered and he was in constant pain, it was very hard on him. He never complained but we all knew he needed help. When respite Hospice care was offered, we were so afraid to accept it. To be honest we were afraid of what it meant, and it took some time for us to agree. But we are so glad we did and in July 2020 we travelled to the In-Patient Unit and Vincent was admitted to Hospice.
It was nothing like we had imagined and though visiting was still restricted we could sit in the garden and chat in the beautiful summer weather. The Hospice had everything Vincent needed right there, he started physio again and Emma the Physiotherapist discovered the source of his pain. It was treated straight away by the doctors and that alone made a big difference to him.
Vincent stayed in Hospice for 3 weeks and got to know everyone including Jenny who has become a great support to us. Vincent now attends the Hospice Day Therapy Centre in Dungannon where once again Jenny cares for him and where he has regular physio and reflexology sessions which make such a difference.
If we were asked to describe Hospice care we would say it is like being cared for by family - where you are seen as a person not an illness or symptoms to be managed. They take time to get to know you. They ask after family members and remember why you were so stressed or upset the last time you spoke; serious illness can be so overwhelming for everyone, and they just ease the burden.
To anyone reading this, what we both want to tell you is that Hospice care is right here on our doorstep in Dungannon and it has made such a difference to Vincent and to all of us, so please do not be afraid, it has been a lifeline for us when many doors were closed and we will never forget their kindness."
Vincent & Barbara-Anne.
To read more about the services that are available click here www.southernareahospiceservices.org/services
You can donate any amount to help Southern Area Hospice Services here www.southernareahospiceservices.org/donate-now