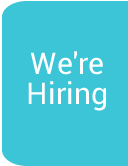 Volunteer Stories
Southern Area Hospice Services provides an invaluable service to the community, and this is only possible with the help of our dedicated and inspirational volunteers. Our volunteers give over 140,000 hours each year in diverse roles across all departments, from working directly with patients to fundraising. Their help to patients and families during difficult times is heartfelt and unique and leaves a lasting impression.
Here are are few of our Dungannon volunteers.
Willie is a volunteer driver for the Hospice Day Therapy Centre in Dungannon. This role involves travelling around the Dungannon area to collect patients from their homes to transport them to the hospital for their appointments. He is also available to take those patients back home. Jenny Brown, Day Hospice Staff Nurse says, "I could not do my job without him." Some of the patients who attend are unable to drive are very grateful for this service. The van that Willie drives was very kindly donated by the Rotary Club in Dungannon. The job that Willie does for the Hospice patients is invaluable and we are very grateful to him.
Neville and Myrtle Pogue have been actively volunteering and fundraising with the Southern Area Hospice for over 20 years. The well-known Benburb couple have played a pivotal role in raising vital funds as well as increasing the profile of the hospice and its services in their local community since they began in 2000. Neville and Myrtle initially began volunteering for the hospice and attended many events throughout the years speaking about Hospice services. However, this support steadily increased over time as the couple felt because the hospice services were available to them, their family, friends, and their wider community, they wanted to do more and therefore their fundraising journey started. The duo began to help organise fundraising events and eventually opened their own gift shop with the funds raised going to the Southern Area Hospice.
Dr. Murty, a retired GP lives in Dungannon and has been a fundraising volunteer for the Southern Area Hospice for over 17 years. Since becoming a volunteer, Dr. Murty has raised thousands of pounds for hospice services with the help of a few close friends.
"Like everyone, I have been affected by cancer as both of my parents died from the disease which really made an impact on me. I needed something to focus on and I asked almighty god for help and a short time later I received a letter from the Southern Area Hospice looking for fundraising volunteers, and so I joined. This started with a small group consisting of four people who wanted to help me, which from then has now grown to 20 people, made up of some of my friends and some faithful patients.
The group firstly began collecting at shopping centre entrances, local chapels and we also often held street collections throughout different towns. I believe that from volunteering for the hospice I have become a lot more selfless, and it really is very humbling. What keeps me going is knowing that the money our group raises is making a difference to local people and their families. It is also a great way to meet new people and I have established great friends through volunteering for the hospice, I call them my hospice family. I appreciate the hospice for bringing this group of people together and for the opportunities that have arisen from this work.
If you would like to get involved in volunteering or fundraising for the Southern Area Hospice, please contact our Voluntary Services Department on 028 30267711 or 07436800438 or email vs@southernareahospiceservices.org