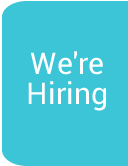 Walk the Camino de Santiago for Hospice
Has the Camino de Santiago been on your bucket list for too long? Then why not make this year count and sign up now! After a number of successful trips the Hospice will be returning with a group to complete a leg of this famous trail in May 2018 and places are now open.
Described by a participant who took part last year as "an amazing life changing experience in every way" the Camino is a once in a lifetime experience that is walked by thousands of people each year for many different reasons. Taking place from Saturday 26th May – Saturday 2rd June 2018, the group will walk along the final leg of the French Way covering 112km in 6 days starting in Sarria and finishing in the spectacular destination of Santiago de Compostela.
Community Fundraising Officer for the Southern Area Hospice Denise Doyle commented, "We are delighted to be launching the Camino de Santiago again this year, the feedback we have received from our previous groups has been outstanding and we want to continue to offer this experience to others. The Camino gives people something back as well as raising an amazing amount of money for the Southern Area Hospice and we hope we can give people an experience to remember whilst supporting the Hospice fundraising efforts".
One of last year's participants had this to say, "Doing the Camino has been one of the best things I have ever done emotionally, spiritually & physically. The sense of accomplishment is overwhelming. The positives are numerous and made more special as the outcome helps others".
Whether you have thought about completing the walk in memory of someone special or you simply want to meet new people and have a new experience, the Camino has something for all ages and abilities.
For an information pack please contact Denise in Fundraising on 028 3025 1333 or email doyled@southernareahospiceservices.org. Please note that places on this trip are very limited and can be reserved with a deposit of £250. There will also be an information night on Thursday 25th January at 7pm at the Hospice on Courtenay Hill, Newry so why not come along on the night to find out more.
Back