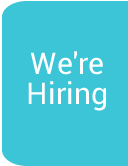 Walk the Camino for Your Local Hospice
Have you been thinking of trying something new this year?
Maybe the famous Camino de Santiago has been on your bucket list for far too long? Or maybe you are just looking for a new walking challenge?
Southern Area Hospice is delighted to announce that they will be taking a group of walkers to complete this once in a lifetime expedition from 23rd – 30th May 2020, and there are still limited spaces available…
"The Camino de Santiago was an experience I would highly recommend. The trip was enlightening, life-changing, humbling and unique"
Quote from one of our previous participants
The Portuguese way of the Camino de Santiago trail is one of the most scenic and impressive walking trails around the world. The beautiful route we will be taking begins in Tui and finishes in Santiago de Compostela. It is one of the friendliest walking routes in the world, with pilgrims from all over taking to the pathways to Santiago. This well-known walking trip explores the final section of the Camino Portuguese Way, taking you through tranquil woods, farmland and peaceful hamlets, as well as historic towns and cities.
There are many reasons to walk the Camino – One of last year's participants said, "Doing the Camino has been one of the best things I have ever done emotionally, spiritually & physically. The sense of accomplishment is overwhelming." Whether you have thought about completing the walk-in memory of someone special or you simply want to meet new people and have a new experience, the Camino has something for all ages and abilities. If you would like to join us on this once in a lifetime trip please phone Amy in Fundraising on 028 3025 1333 or email mckeowna@southernareahospiceservices.org Please note that places on this trip are very limited and can be reserved with a deposit of £250. There will also be an information night on Thursday 30th January at 7pm at the Hospice on Courtenay Hill, Newry so why not come along on the night to find out more.
Back