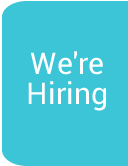 Warrenpoint Golf Club mark 125 years with Hospice Pro-Am
The tournament, sponsored by Prentice BMW, Portadown and supported by Autoline Insurance Group, Newry will feature some of Ireland's leading PGA professionals competing alongside teams of three amateurs.
"We are delighted to be hosting a Pro-Am and we look forward to welcoming PGA professionals and enthusiastic amateurs to our wonderful golf course," said 2018 Club Captain Raymond Duffin.
"Warrenpoint is one of the most successful clubs in the country and has produced many great professional golfers over the years. On behalf of the Council and members, I look forward to welcoming the professionals and amateurs to Warrenpoint Golf Club."
Southern Area Hospice Services (SAHS) is a charity providing specialist palliative care for people who have been diagnosed with life-limiting illnesses such as Cancer, Multiple Sclerosis, Motor Neurone Disease, HIV and AIDS and the event will be supporting this amazing cause.
"Prentice Portadown are delighted to be sponsoring this event. Having worked with both the Hospice and Warrenpoint Golf Club in the past, I'm confident this event will be very well supported!" said Prentice CRM Manager, Judi McClelland.
The Hospice provides all services free of charge to patients across the Southern Trust area including Dungannon, Armagh, Craigavon, Banbridge, Newry and Mourne. They also provide ongoing support for the families and friends of patients in their time of need.
Suzanne Curtis of Autoline Insurance Group added; "We're thrilled to be supporting Southern Area Hospice in the upcoming Pro-Am event with Warrenpoint Golf Club. As a local broker, we're very much focussed on community and we recognise the invaluable work that SAHS do to help make a difference to the lives of local people."
The hospice cares for over 1,000 patients annually with services including a 12 bed Inpatient Unit, Day Hospice Units in Dungannon and Newry, Outpatient Clinics in Dungannon, Newry and Craigavon, Palliative Care Teams in Daisy Hill Hospital and Craigavon Area Hospital, Homecare Nurse in Armagh and Dungannon districts, Bereavement Support Services, Community Liaison Sister, Donaldson Counselling & Therapy Centre and a Hospice Information & Resource Centre in Dungannon.
Community Fundraising officer, Denise Doyle said; "Southern Area Hospice Services rely on 73p in every pound coming from fundraising in order to continue providing the level of care and support currently available. All services are provided free of charge to patients and their families and with a fundraising target of £2.6 million for 2018, SAHS must raise over £7,000 every single day to help people affected by life-limiting illnesses in our community."
Opportunities remain for tee and green sponsorship for information contact Denise Doyle.
Tel: 02830251333 email: doyled@southernareahospiceservices.org
For more information or to book a team contact Paul Reavey at Warrenpoint Golf Club -
Tel: +44 (028)4175 3695 email: office@warrenpointgolf.com
Photo caption:
Looking forward to the upcoming Pro-Am golf tournament in Warrenpoint Golf Club on Wednesday 8th of August 2018 in aid of Southern Area Hospice. Included are front: Kieran Rafferty, Prentice, main sponsor and Denise Doyle, Southern Area Hospice. Back from left: Anne Keenan, Lady Captain, Warrenpoint Golf Club; Julie Gibbons, Autoline, sponsor; Nigel Shaw, PGA Professional and Vice-Captain of PGA in Ireland; Michael McComiskey, Regional Manager, PGA in Ireland and Raymond Duffin, Captain, Warrenpoint Golf Club. Photograph: Columba O'Hare/ Newry.ie
Back