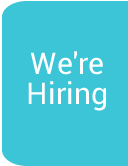 Wedding Favours
At the Southern Area Hospice, we offer a beautful range of thoughtful wedding favours for your special day, of which all 9 favours come personalised.
We are currently launching a new Wedding Favour Brochure in the coming weeks, with new favours added and some old classics.
For more information regarding our favours and to make an order, please contact Fundraising Officer Amy Henshaw at henshawa@southernareahospiceservices.org or 028 302 67711. Thank you for your support.