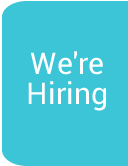 Wedding Favours
At the Southern Area Hospice, we offer a beautful range of thoughtful, personalised wedding favours for your special day.
Introducing NEW to our Brochure: Kids Wedding Activty Packs are now available to purchase at £3.50 per pack. Keep the little ones occupied with this A5, 12-paged acitivty booklet. All packs include front page personalisation with the happy couple's name & date of wedding, plus a pack of crayons and mini pack of love heart sweeties! Great entertainment for the kids but at the same time supporting your local Hospice on your big day!
We are also delighted to offer our NEW Rustic Wedding Signs.
Pay a lovely tribute to a loved one who is absent on your wedding day, with our beautifully engraved wooden sign. Size :18cmx25.5cm with stand. Sign can be engraved with your loved one(s) name(s) and made to order at £25.
Compliment your rustic wedding candle with one of our locally hand poured and beautifully scented soy wax candles. Candles come in four different scents, Hope, Grace, Compassion & Serenity, at only £13 each.
If you would like more information regarding our Wedding Favours, please contact Fundraising at fundraising@southernareahospiceservices.org or ring 028 302 67711. To submit an order fill out the form below and send to the above email address. Telephone orders are also welcome by calling our Fundraising Team on the above number. Thank you for your support.