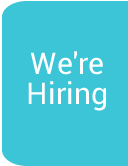 What It's Like To Work At SAHS
We have a variety of jobs throughout our services in the Southern Board Area from the Inpatient Unit to Fundraising, from Medical to Retail and from Chaplaincy to Administration. We offer staff the opportunity to make a real difference to the lives of our patients, their family, carers and entire community. Working for your local Hospice, you will have the chance to develop your career alongside some of the most experienced palliative care experts, whilst having the time to support and help patients and their families through their journey.
Employees are our key asset in delivering high standards of palliative care to patients and their families in the Southern Board Area. We provide a learning environment where opportunities for personal and professional development are encouraged.
Employee's health and well-being are so important to us and we do as much as we can to help employees maintain and improve health at work and support them where possible to achieve their optimum work life balance. SAHS have a variety of initiatives and benefits in place to do this such as health cash plan, cycle to work scheme, health checks, employee assistance programs, loyalty awards for long service and flexible working arrangements.