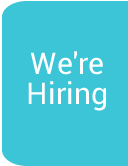 What our winners say
Mr. John Callaghan, Kilkeel, has played Southern Area Hospice Lottery since it first launched in 1999 and has won 6 times, here is what he said about why he plays.
"I have played the Hospice lotto since 1999 because it is a great way to support such a great cause, it's not about winning but it certainly does help!"
Mrs. Ann Shields, Mountnorris won £300 on 28th May 2021
"I started supporting the Hospice when I got married 10 years ago when we made a donation to the hospice in lieu of wedding favours. I am delighted to have won £300, it will be easily spent on my 4 kids!"
Ms. Bernie Byrne, Hospice Employee won £100 on 7th May 2021
"From working in Fundraising I get to see the amazing work carried out by my colleagues and I get to meet so many people who have benefited from Southern Area Hospice. I donate just £4.34 a month to play the Hospice lottery, such a small monthly donation goes a long way in helping the Southern Area Hospice continue its work, plus you can win just like me!"
Mr. Evan O'Hare, Warrenpoint won £300 on 9th April 2021
"My dad died in hospice 3 years ago so I play the Hospice lottery in memory of my dad and to support the work done by the hospice."
Ms. L Cummings, Newry won £300 on 12th March 2021
"I have been donating to Southern Area Hospice for many years now, a cause that is very close to my heart, my granny received exceptional care in her final days. I really don't miss the small amount I pay per month but the difference the Hospice makes for those that are terminally ill and their families is invaluable."
Mr. Fearon, Poyntzpass won £300 on 26th February 2021
"Sadly, 26 years ago I lost my only brother, Dr Joe Fearon at age 35 to liver Cancer. I am well aware of the terrible disease and I have nothing but admiration for the work the Hospice does to help their patients. I donate £1 a week to the Hospice lottery as my way of helping them to help others."
Perpetua Burns, Clough won £300 on 19th February 2021
"I am delighted to win £300, every little helps!"
Mr. P McCreesh, Armagh won £100 on 19th February 2021
"You have made my day!"
Mrs. Patricia Caulfield, Rostrevor won £100 on 12th February 2021
"I joined the lottery in 2018 because I wanted to help the hospice, not to win but now I have won £100 and it is the first prize I have ever won in my life I am delighted! it is fantastic be able to win and support such a good cause."
Mr Peter Finnegan, Banbridge won £200 on 5th February 2021
"What great news to get on a Friday! I have supported the Hospice lottery since 2017 and you should join too!"
Emilia Woskowiak, Norbrook Employee Newry won £300 on 21st January 2021
"I can't believe I have actually won £300, I have never even won a bottle of wine before! Everyone should join the Hospice lottery not only to help such a good charity but you can win just like me!"