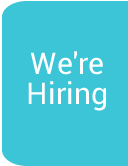 Why Volunteer
There will be an opportunity to meet and support people from all walks of life who have their stories to share. It is a humbling and inspiring experience to volunteer at our hospice.
Some employers encourage their employees to volunteer, as an individual or as part of a team challenge which can be great for team building and improving staff morale.
Schools and colleges are also helping our hospices with events and charity days. Why not find out more about this.
Who are we looking for
A warm, friendly and caring nature
Good listeners with the ability to communicate clearly
Attention to detail
The ability to represent our Hospice core values positively