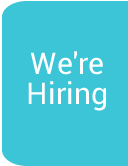 Win a Hyundai i10 for £1
Our Car Draw is Back!
We are delighted to launch our 2022 Annual Car Draw with our 'Win a Hyundai i10' competition!
Get your entry for just £1.00 in the Buttercrane Shopping Centre or,
We are thrilled to be back selling tickets in the Buttercrane Shopping Centre and other local venues, as well as online. We hope that you continue to support this campaign and get your entry for the chance to win this beautiful car, and at the same time help support your local Hospice.
The 'Win a Hyundai' competition is very generously supported SaltmarineCars & NFUMutual.
To purchase your ticket simply visit our participating venues, visit our website (link:
www.southernareahospiceservices.org/competition
) or ring the Hospice on 028 302 67711 (Monday – Friday 9am – 5pm) to enter the competition over the phone.
Tickets are only £1 each and proceeds are in aid of Southern Area Hospice Services.
Draw takes place Saturday 5th November
Photo caption:
Launching the 2022 Southern Area Hospice Services Win a Hyundai Competition in Buttercrane Shopping Centre are from left: Chris Donaldson, NFU Mutual; Bernie Torley, Inpatient Services Manager SAHS; Peter Murray, Buttercrane Shopping Centre; Graeme Blevins Sales Manager Saltmarine Cars.
Back