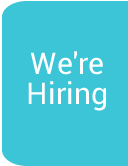 WIN A MINI FOR £1
Southern Area Hospice is excited to finally reveal the brand new Mini One chosen for this year's Annual Car Raffle Draw. The stunning Mini One 3-Door Hatch in the beautifully sleek Pepper White will be the top prize for one lucky person to drive away in.
The mini won't be the only treat for the lucky winner as there is the added prize of One Years FREE Car Insurance (up to the value of £500) sponsored by Autoline Insurance Group, Newry, plus 2nd prize of £500 and 3rd prize of £250.
Tickets went on sale in the Buttercrane, Newry on Monday 23rd July, where the Mini pulled in and parked up for the next 6 weeks before moving to alternate venues. But don't worry if you miss it, the car will be back in the Buttercrane Shopping Centre again! Tickets are only £1 each and can also be purchased at Newry Hospice Reception, Newry Hospice Shop, Banbridge Hospice Shop, Rathfriland Hospice Shop plus several other smaller venues across the community. Keep up to date with where we are via Facebook!
The popular Pepper White Mini caught some admiring glances last week during the Car Raffle Launch at Prentice Mini Portadown. Amy Henshaw from the Southern Area Hospice Services extended thanks to the entire local community, all event sponsors & volunteers for their ongoing support as the Hospice work towards their fundraising target of 2.6million to maintain Hospice services at their current level in 2018. This fantastic raffle would simply not be possible without the generosity from everybody involved.
Make sure to grab your tickets when you see us out and about. The Draw Date for this year will be Saturday 3rd November, if you're not in, you can't win! For more information please contact Amy in Fundraising on 028 302 51333.
Win a Mini for £1 - Suzanne Curtis, Autoline; Mark McKelvey, Prentice; Peter Murray, Buttercrane Shopping Centre and Amy Henshaw, Southern Area Hospice Services, reminding everyone that tickets are now on sale for the Southern Area Hospice 'Win a Mini' draw. Photograph: Columba O'Hare/ Newry.ie
Back