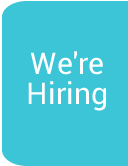 Win a New Mini for £1
The Southern Area Hospice are excited to finally reveal the brand new Mini One car up for grabs at the launch of their annual car raffle. The winner of this coveted prize will scoop up the brand new car from Prentice Mini in Portadown aswell as 1 year's free car insurance up to the value of £500, kindly sponsored by Autoline Insurance Group, Newry. A lucky third prize winner will receive £250 and runner up will receive a whooping £500.
Tickets went on sale in the Buttercrane, Newry on Monday 22nd July, where the Mini pulled in and will be parked up for the next 15 weeks with a quick trip to Tesco Craigavon for a week in September. Tickets are only £1 each and can also be purchased at Newry Hospice Reception, Newry Hospice Shop, Banbridge Hospice Shop, Rathfriland Hospice Shop plus several other venues across the Southern Health Trust. We will be in Tesco Superstore on the Castlewellan Road from Wednesday 14th August - Friday 16th August (inclusive) and Thursday 17th October - Saturday19th October (inclusive), aswell as Donaghy's Shoes on Friday 16th August.
The bright and beautiful 'Starlight Blue' Mini caught some admiring glances last week during the launch at Buttercrane Shopping Centre. Amy Henshaw from the Southern Area Hospice Services extended thanks to the entire local community, all event sponsors & partners plus dedicated volunteers for their ongoing support as the Hospice work towards their 2019 fundraising target of 2.6million. 'This year is a big year for the Hospice as we celebrate 30 years of Hospice care within our community. This fantastic raffle would simply not be possible without the generosity from everybody involved, so please if you spot us selling tickets in your area or in the Buttercrane pick one up only for a £1!'
Prize draw takes place in the Buttercrane Shopping Centre on Saturday 2nd November and what a great selection of prizes up for grabs right before Christmas. If you're not in, you can't win! For more information please contact Amy in Fundraising on 028 302 51333 if you would like some tickets.
Back