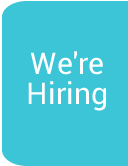 Winner of our Home Heating Oil Competition Announced!
For our annual Christmas raffle, Safe Fuels in Camlough generously donated £1,000 worth of home heating oil or a cash alternative to raffle for one lucky supporter! The draw took place on Monday 12th December in Safe Fuels offices with the winner being randomly selected by Emma Reavey from Safe Fuels. Emma was delighted to announce the lucky winner was Sarah Clydesdale from Rathfriland who purchased the ticket from her grandfather, John Jardine who is a long term Hospice supporter and volunteer. The final total raised from the raffle was an outstanding, £25,046.83!
Bernie Murphy, Fundraising Officer at Southern Area Hospice Services said 'I would like to express my sincere thanks to each and every person who donated to enter this raffle, we were blown away by the response. I would also like to say a special thank you to the team at Safe Fuels for not only donating such a fantastic prize but for also selling tickets and for their many years of support. And of course a massive congratulations to Sarah, she is a very deserving winner! I am also delighted for John for having sold the winning ticket.'
If you would like more information on how you can support Southern Area Hospice Services visit the 'Support Us' section of this website.
Back