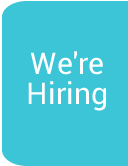 'Win a Mini' Car Raffle Winners 2019
Winners in the Mini Car Raffle 2019
Draw made at 5pm on Saturday 2nd November in the Buttercrane Shopping Centre.
1st Prize: The Mini with 1 year's free car insurance (sponsored by Autoline Insurance Group)
2nd Prize: £500
3rd Prize: £250
Southern Area Hospice Services would like to sincerely thank Buttercrane Shopping Centre, Prentice Mini Portadown, Autoline Insurance Group, all our supporters, volunteers and everyone who purchased a ticket for this draw or allowed us to sell tickets on their premises.
Thank you for helping us to help others.
Back