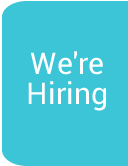 Winners - Overall Team of the Year
We are delighted to announce we received the award for Overall Team of the Year, sponsored by Mac-Group, at the Newry Chamber Employee & Team Awards 2022, hosted in the Canal Court Hotel.
When announcing the winner, host Deborah King said the award recognised an outstanding team that made "an exceptional contribution to meet the challenges and demands of their organisation over the past two years".
The award is for the entire Hospice team who came together in very difficult circumstances to care for our patients, their families and each other. It is fantastic recognition for the work you do every day.
As a Charity Partner for the Newry Chamber of Commerce & Trade we received a generous donation of £2800 which was raised on the night.
Pictured below is Brian McArdle, Group Finance Director, Mac-Group presenting the award to Maureen O'Hare.
Back